OEM glasses producers are abbreviated for Original Equipment Manufacturing. This means that the company will listen to your specific specifications and design requirements before manufacturing the glasses to your specifications.
OEM sunglasses are those that have a customized design, frame style, sizing, or colors.
Original Design Manufacturing (ODM) sunglasses manufacturers will design the sunglasses before manufacturing and then manufacture your sunglasses.
Sunglasses: OEM vs. ODM: Choosing the Best Manufacturer for Your Needs
Both methods of producing sunglasses have their advantages. ODM companies can also provide your company with the most up-to-date styles, as they frequently take design cues from the most popular brands at the time.
When you order ODM, It denotes that the manufacturer has a mold (their new design with their own mold or a new design with a new mold)..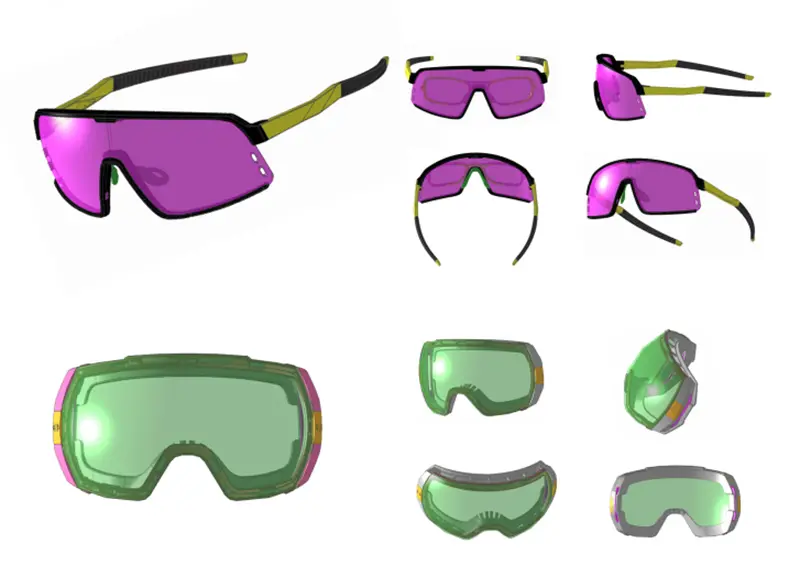 Working with an ODM sunglasses manufacturer can provide you with premium styles and products that only require branding in order for you to sell them.
One of the advantages of OEM glasses or OEM sunglasses manufacturing is that you have complete control over the design.
As a new sunglasses brand, being able to create customized sunglasses based on what you believe your customers will like will help you establish a specialized look that will set you apart from the competition.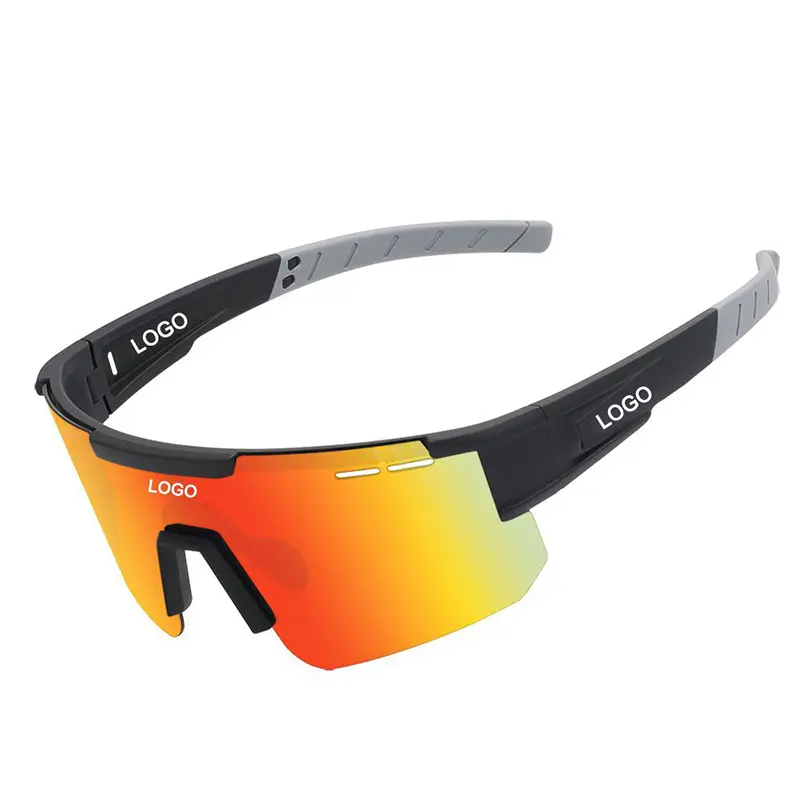 Price-to-Quality Ratio of Sunglasses Manufacturer
Any product, the first thing you should look for in a sunglasses manufacturing company is the best quality available in your price range.
To do so, you must first determine your retail price point by determining where you will be in the market. If you intend to sell low-cost sunglasses, your production budget will be reduced.
If you have a well-known brand and can charge a higher price to your customers, you can raise your manufacturing costs.
Regardless of your retail point, you should primarily consider the company's ability to produce well-made sunglasses that your customers will enjoy.
If your brand is known for producing poor-quality sunglasses, even if you are only charging a discount, you will quickly lose business with each pair purchased.
Customer Service at Sunglasses Manufacturers
Because your partner will be supplying you with inventory for years to come, you should select a sunglasses production company with whom you can build a long-term relationship.
Because many customers do not reveal their suppliers, it is difficult to find accurate reviews for sunglasses manufacturers.
In addition, many manufacturers or trading companies will buy fake reviews from non-clients in order to improve their online reputation.
Following that, you must ensure that the company can clearly communicate and understand your ideas.
Because the majority of OEM glasses and ODM glasses manufacturing companies are located in other countries, you must find one that can accommodate time differences and language barriers.
Find a Sunglasses Manufacturer who can meet your delivery deadlines.
The fashion industry is constantly changing, and sunglasses are seasonal items. As a result, it is critical that your production partner meet the agreed-upon deadlines.
When choosing an OEM glasses and ODM sunglasses manufacturer, ensure that they have the necessary production facilities, agile assembly lines, and labor capacity to fulfill not only the current order amounts but also larger amounts in the future.
As your company expands and more clients come in, you may require dozens more styles and production runs that are up to 1000 percent higher than your initial requirements.
Choosing a production partner who can meet deadlines in any situation will keep you at the forefront of the sunglasses fashion world, resulting in increased sales and revenues.
XQ Glasses, Your Leading Manufacturers
XQ Glasses has 15 years of experience working closely with clients to provide high-quality OEM glasses and ODM sunglasses manufacturing services as well as exceptional customer service.
Depending on your preferences, our advanced manufacturing procedures include both OEM and ODM capabilities. All of the products we deliver are ISO and BSCI certified, increasing the value of your sunglasses and allowing for global distribution.
Our regulated manufacturing process ensures the highest level of quality assurance at all stages of production, and our diverse manufacturing team includes experts who speak fluent English, Spanish, Portuguese, and Chinese.
To learn more, contact us today for a free consultation why XQ Glasses Sunglasses has earned a reputation as the best OEM and ODM sunglasses manufacturer.