Rimless sunglasses are the ones in which lenses are directly mounted to the bridge and temples. The lenses are totally frame-less. Unique designs of other sunglasses are good, but the elegance offered by rimless sunglasses is unparalleled. The shape of these sunglasses is impressive enough to peak your emotions, but also there're countless benefits to justify your decisions.
Let's take a deeper look at the blue ribbon of rimless glasses over the others;
Invisible on Face
It's really irritating to have a constant shadow of sunglasses on our faces. It affects our appearance and makes our face appear dull and gloomy. Rimless sunglasses are least evident on our faces. Though nose piece and glasses' arm will still be there, but they are meant to enhance elegance while offering strength to the structure. So, whether it's daily life or Hollywood movies, the fashion of rimless glasses eyewear never gets old.
Professional Appearance
Sitting in a decision-making meeting or addressing the conference, glasses can be your perfect partner. There's a catch; a few sunglasses can make you lose the eye-contact with the audience, which seems odd in professional sit-ups. Next time, when attending any professional gathering, make sure to accompany your rimless sunglasses. These offer a professional appearance thanks to their rimless design.
Lightweight & Comfort
When it comes to wearing glasses, comfort comes first and topmost priority of every wearer. The heavyweight glasses leaving bad spots on the face and nose are really problematic. But rimless sunglasses have wiped out all these issues. Due to the absence of a heavy rim covering the lenses, the rimless version of glasses is extremely lightweight compared to others. The feeling of comfort adds different flavors to the use of rimless eyewear.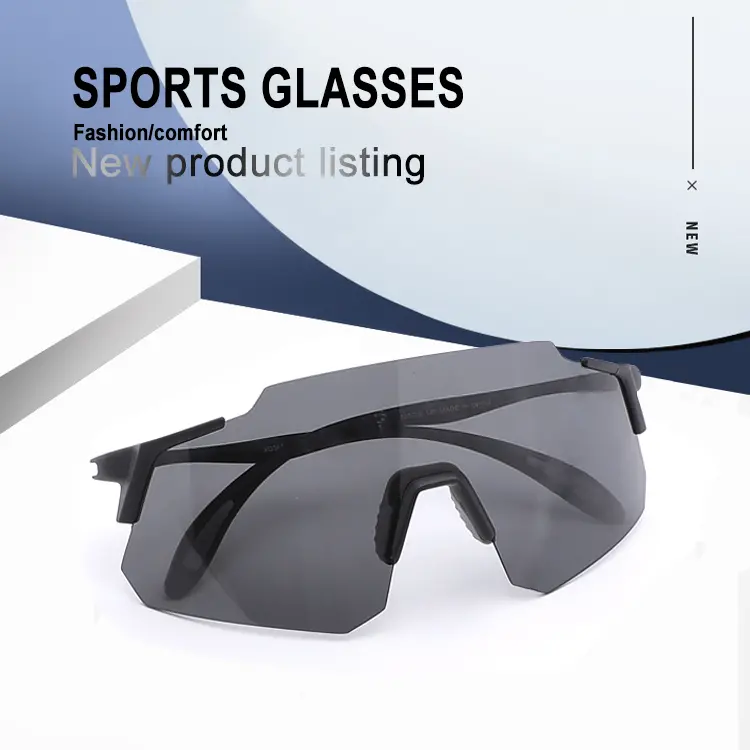 Wider Vision
One of the most significant practical advantages of rimless glasses is that they offer obstruction-free vision. In contrast, if you are wearing traditional glasses, the field of vision gets restricted due to the metal or plastic rim covering the lenses. However, rimless glasses curtail a bit of sight, especially when looking through corners. But, for glasses lovers, rimless is no less than a blessing due to the infinite benefits associated with them compared to their counterparts.
Cost-Effective
While opting for a pair of glasses, comfort and design are primary factors. Still, one can never ignore the importance of pricing. Compared to other glasses, rimless versions rate a little lower because of the less material used. This shouldn't be confused with the quality of the product, but the shape of the product demands lesser.
The Bottom Line
You might be thinking that compromised quality will accompany the lower price of rimless ones, but that's not the case with XunQi Sunglasses. Why we're so sure? Because we are the manufacturers! Every piece passes through a specialized vetting process before reaching dealers and end customers. So, the highest quality material along with premium designs will be ensured at the market's best prices ever.
Just give a shot to multiple designs of rimless sunglasses ready for you! Or contact us to get your customized pieces ready within a short span of time. Why wait?