Before figuring out what the best ski goggles for women are, you need to understand why ski goggles are so important. Here are the most vital advantages of ski goggles:
●They protect your eyes:
Your snowboarding or skiing gear is incomplete without your goggles. This is because they protect your eyes from injury and other elements like sunlight, harsh wind, debris, snow fallen branches, etc. To prevent danger when skiing or snowboarding, consider ski goggles as necessary and not optional.
●They reduce glare:
Ski goggles come in a wide range of specialized lenses that can reduce the glare from the snow. This prevents you from squinting against harsh light and consequently provides comfort.
●They increase contrast:
This may be news to you but, wearing coloured lenses adds contrast to your view and makes bumps more prominent.
How to pick the best ski goggles for women
Choosing the suitable model for your customers is essential. There are certain factors you need to consider if you want the best ski goggles for women customers. These factors are:
●The shape of the lens:
The lens may be cylindrical or spherical.
I. Cylindrical lenses are more common and less expensive. The lens curves from left to right across your eyes/face, and the surface is vertically flat. This lens shape works fine, but the flatness can cause more glare, and certain angles may look distorted.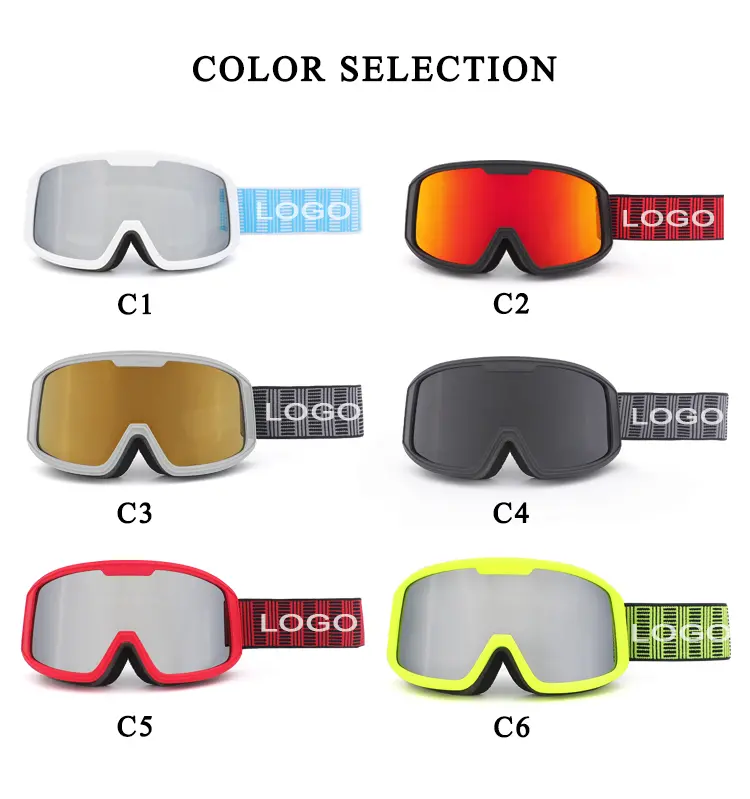 II.Spherical lenses reduce glare better. They curve both vertically and horizontally around your face. One advantage is that they allow you to see better below and above you. So, spherical lenses may be the best choice when purchasing the best ski goggles for women.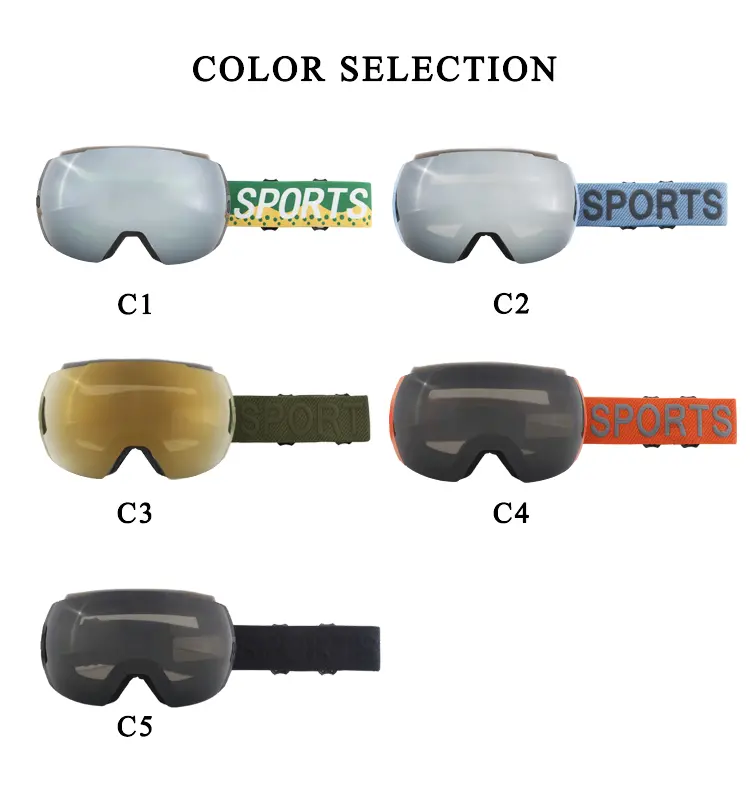 ●The color of the lens:
Women like color. Women like fashion. However, you should note that the color of the lens can affect your view. So, it would be best to consider how effective the lens will be when in use. When it's bright outside, darker colors are better. When it's darker outdoors, lighter colors are preferable. So, you can get colors like green, yellow, and gold for customers who ski or snowboard in the evenings and colors like brown, dark blue and gray for customers who ski in the mornings or afternoons.
●The fit of the goggles:
The goggles have to fit. It might be the right lens and the right color but if it doesn't fit? It's pretty useless. When purchasing the best ski goggles for women, you should buy them in different sizes so your customers can get goggles that fit their faces properly. Here's a tip: women's goggles have less face coverage. When a woman wears a man's frame, it may slide down her face, cover too much of the nose or be too big.
Where to purchase the best ski goggles for women
Now that you know what you are looking for, the next question is where you're getting them from. Luckily for you, at Guangzhou Xunqi Glasses Co., Ltd., we have the best ski goggles for women available in various sizes, lenses and colors. We provide high-quality services to our customers, and to provide these same services to your customers, visit our website here https://www.xqglasses.com/ to find out more.