Introduction:
Cycling is a great way to get exercise and fresh air. The fresh air will be more enjoyable if you have the right sunglasses to wear.
If you wear the wrong sunglasses, it can ruin your ride.
The Best sunglasses for cyclists are precisely what you need to make your rides enjoyable. The reason is that the wrong sunglasses can be distracting, let in too much light, not enough light, and can cause unwanted glare.
This can make it hard to see and enjoy your ride.
Types of Best sunglasses for cyclists:
Whether you're a professional cyclist or just a casual enthusiast, you'll want to make sure you get the most out of your cycling sunglasses.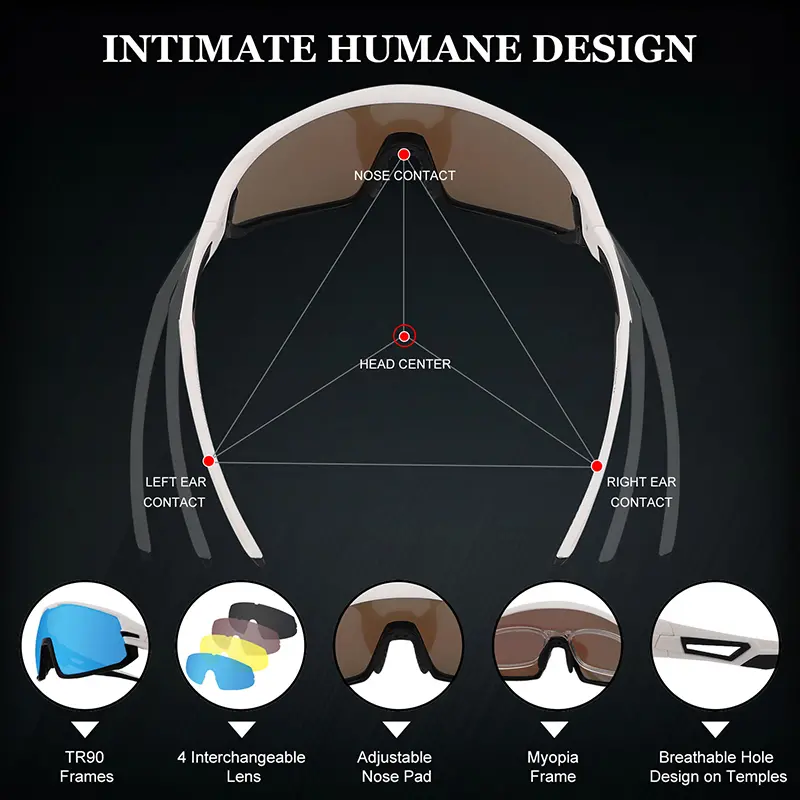 There are three main types of cycling sunglasses:
Road cycling sunglasses:
These sunglasses are lightweight and offer protection from wind and debris. They're also typically polarized to reduce glare. Road cycling sunglasses are generally smaller than their mountain and sports counterparts.
Mountain biking sunglasses:
Mountain biking sunglasses are designed for hiking and biking off-road. They're often much more durable and have features like adjustable nose pads to accommodate goggles.
Sports sunglasses:
Sports sunglasses are used for a variety of outdoor sports. They often have polarized lenses and a wrap-around design. They're also waterproof and offer UV protection.
Essential features of Best sunglasses for Cyclists:
There are many different styles and features of cycling sunglasses, but some of the most essential elements to consider when selecting the best cycling sunglasses are:
frame material
lens material
lens darkness
fit
ventilation
comfort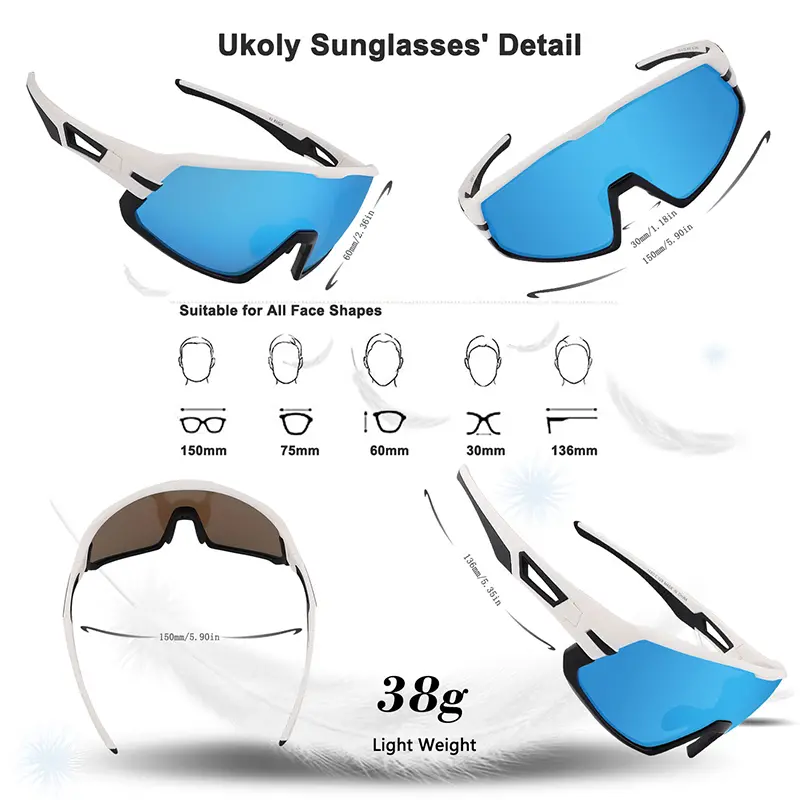 Cycling eyewear is an essential part of every rider's kit. It can be used to protect your eyes from the sun, wind, insects, and debris. It is also essential to have a good fit and choose the correct eyewear style to suit your face and you're riding preferences.
Tips for choosing the best cycling sunglasses for you.
Selecting the best cycling sunglasses is indeed a very tedious task. There are several features to consider when buying a pair of sunglasses.
However, it is not that difficult once you know what to look for when buying a pair of sunglasses for cycling.
The first thing you have to consider is what kind of cycling you do.
If you are an avid road bike rider, you have to consider going for cycling sunglasses with an excellent ventilation system.
These are made with a material that allows air to flow through them. This will prevent the fogging of the lenses when you are cycling.
The second factor to consider is the type of lens.
If you are a mountain bike rider, you need to consider having a pair of sunglasses
with more robust lens. The lens has to protect you from the flying debris, especially in case you are riding in an area with a lot of shrubs and bushes.
The lens should cover your eyes completely so that no flying debris can hit your eyes.
Conclusion: 
Cycling sunglasses have a unique set of features. Best Cycling sunglasses have to be durable, light and they must be able to protect you from harmful UV radiation.
Cycling sunglasses are usually being worn, so it is essential to find comfortable sunglasses and cycling sunglasses that will not bother you at all. Best sunglasses for Cyclists also need to provide excellent coverage for both your eyes and your face.