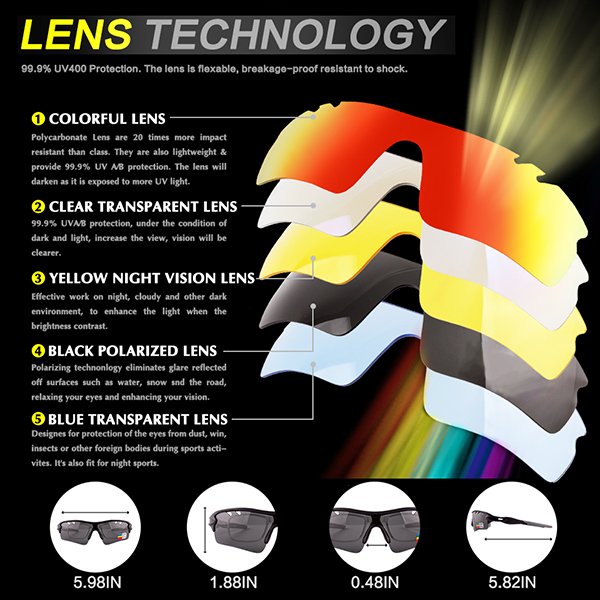 Here are some color choices in different weather :
Grey polarized lens
The grey polarized lens with ultraviolet proof and anti-dazzle functions. It can insulate the harm light in the sunshine.
High definition colorful lens
It can prevent the ultraviolet ray,reduce the harsh glare, it is suitable for outdoor cycling and racing.
Yellow lens
The yellow lens can improve the contrast ratio,it is suitable to use in the darker case.
Blue lens
The blue lens can improved contrast ratio,the user can use in the case of air pol lution.
Clear colorful lens
The lens with light colorful effect,it can use as wind goggles or rainproof lens.