5 best interchangeable cycling sunglasses:For day and night
Views:21 Author:Site Editor Publish Time: 03-12-2020 Origin:Site
The best cycling sunglasses not only protect your eyes from sunlight,but also do many things.If cycling sunglasses with interchangeable lenses,they are more popular with the rider.

But why are interchangeable lenses so popular?
Let's discuss it.
Advantages of interchangeable lenses cycling sunglasses
1.Quickly replaceable and easy to operate
Only 5 seconds!
You can easily replace it by following instructions provided in the package.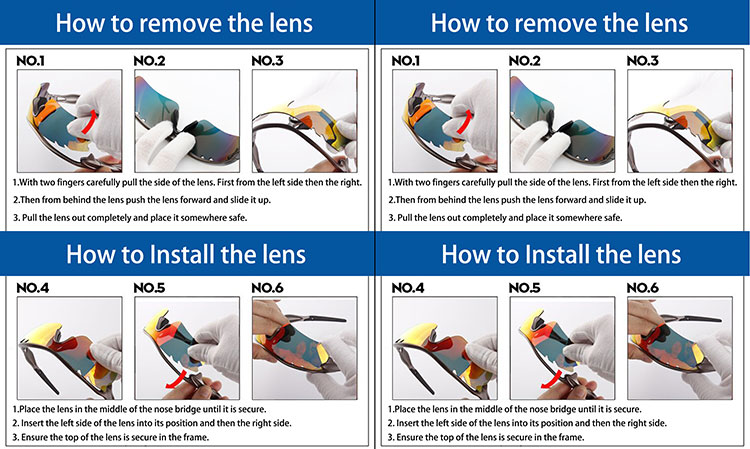 2.Suitable for various weather
Cyclists can replace lenses of different colors according to the weather conditions。
REVO mirro lenses work well in strong bright light.
Yellow lenses perfect for night vision.
Clear lenses for dark and rainy weather.
Polarized grey lenses can be used day and night.

3.Cheap price
Some brands lenses can be used for outdoor riding in most weather.But the price is too expensive.The advantage of replaceable lenses is that it is good quality and cheap.
Are you ready to buy it?
OK.Let's introduce 5 best interchangeable cycling sunglasses for reference.
1.XQ515 Prescription cycling sunglasses interchangeable lenses
Feature:
Injected of polycarbonate frame.It has the characteristics of light weight but strong impact resistance

Providing 4 interchangeable lenses.It has UV protection and blocks glare

Providing prescription inner frame for myopic cyclists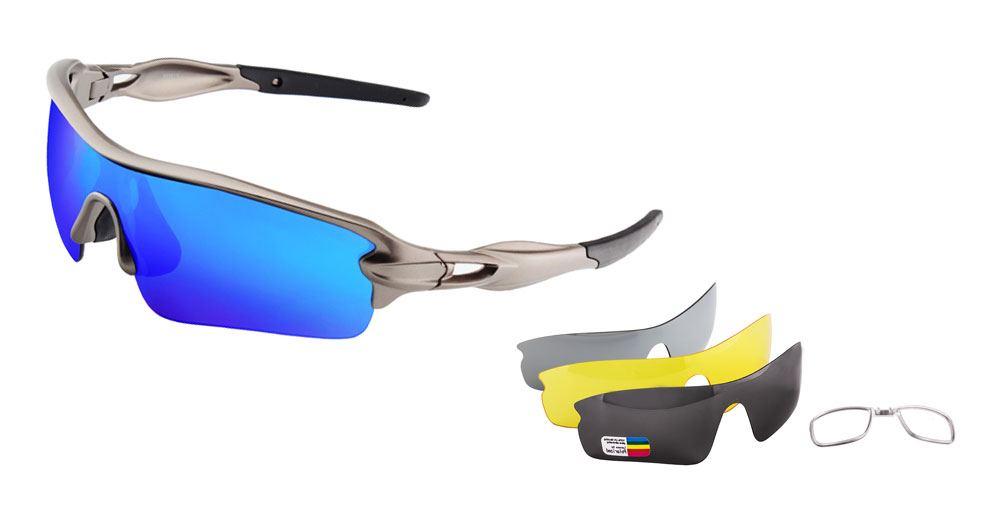 2.XQ100 Classic Cycling Sunglasses Interchangeable Lenses Polarized
Feature:
The ventilation holes on the temples make it difficult for the lens to fog

Included sports rope and elastic strap
XQ100 is equipped with vent hole on temples,which greatly reduces fogging.Two kinds of straps are provided,such as sports rope and elastic strap,to make the cycling glasses firmly fixed on the face.This type of lens also provides 5 colors of interchangeable lenses.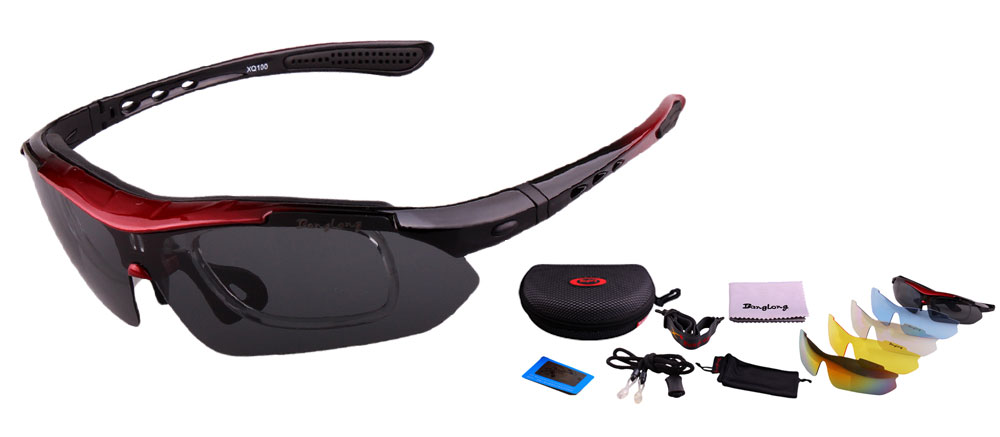 3.XQ082-1 2020 best cycling sunglasses interchangeable lenses
Feature:
5 color interchangeable lenses

Quick change temple

Wtih sport ropes
XQ082-1 is a unique bicycle riding sunglasses in 2020.Outside frame is decorated with hydrophilic rubber,and the painted with metallic paint.It is very attractive.Both temples and lenses are interchangeable.Cyclist can mix and match colors as they like.

4.XQ546 Oversized Cycling Sunglasses Interchangeable Lenses
Feature:
Fully covered hydrophilic rubber

3 tints interchangeable lenses

Oversized full coverage lens
XQ546 can greatly improves the windproof effect and ultraviolet blocking effect.This model provides 4 colors of lenses,included REVO mirror blue,transparent,yellow and gray.Gray polarized lenses are suitable for all day riding.Transparent lenses are suitable for cloudy weather.Yellow lenses can be used at night to increase light.REVO blue lenses look cool and suitable for bright weather.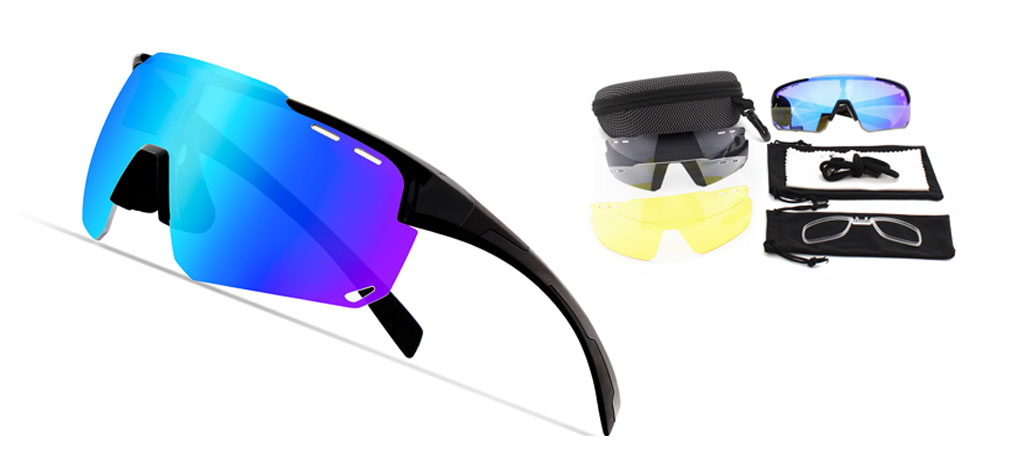 5.XQ114 Cycling Sunglasses interchangeable lenses polarized
Feature:
Stylish metal nails design

Vent hole on temple reduces fogging

Metal paint
The surface of temples is painted with metal paint and decorated with metal nails,which looks very fashionable.The curved design of the temples fits the face of the person more comfortably